Corncrake
€95.00
Corncrakes were once the common bird of the Irish countryside in summer. Known for their loud, rasping 'crek-crek' call, they were often cursed for keeping people awake at night. Unfortunately, nesting on the ground in hay meadows meant that, when farming practices changed and modernised, the eggs, chicks and adults were often destroyed by the modern cutting machinery. As a result, the breeding population dramatically declined. Further pressure was added by illegal hunting along their migration routes across Africa. Now usually only found in small numbers each summer on remote islands off western and north-western counties. This male was sunning himself at dawn on Tory Island, Co. Donegal in May 2017.
Limited edition 25 \ 23 remaining
Wishlist
Colour photographs are printed on premium Hahnemühle Lustre paper and mounted within bevelled, glacier-white Larson-Juhl mounts and backing boards.
Size: Print is 304mm x 203mm (12″"x8"). Outer mount is 406mm x 304mm (16"x12″"), allowing for a standard frame size.
Limited editions are signed by Eric Dempsey, numbered and limited to 25. Each print comes with a Certificate of Limited Edition.
For postage, our mounted prints are carefully wrapped within a glassine sleeve, tissue paper and ribbon, before being placed into strong, black glossy envelopes. Finally, they are sealed with our branded stamp and labels, making our mounted prints an ideal gift to yourself or someone dear to you.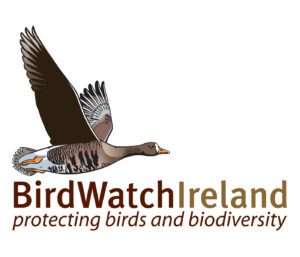 10% of all profits made on the sale of images will be donated to Birdwatch Ireland to continue their important conservation work throughout Ireland.
We offer FREE worldwide shipping. Each order is tissue wrapped and boxed using sustainable packaging. Find out more about our shipping costs and returns policy.
Delivery lead times
Ireland – 7 working days
UK – 7 working days
Europe – 2 weeks
USA / Canada – 2 to 3 weeks
ROW – 3 weeks
Please note the above lead times are guidelines and not definitive.
If you need a mounted print urgently, please email us and we will do our very best to turn your order around as quickly as possible.