Guillemot
€95.00
A common seabird on our coastal cliffs in summer, Guillemots lay their eggs on the thinnest ledges of the cliff face. They lay very pointed eggs so that, should an adult touch off the egg when leaving the cliff, the egg simply rolls in on itself instead of rolling off the cliff edge. Guillemot chicks grow fast and demand more food as they do so. This leaves the adults in a dilemma: leave the chicks alone where they might fall prey to gulls or stay with the chick, which would mean less feeding. Guillemots have solved this dilemma in that, when the chick is about 10 days old, they jump from the cliffs and join the adult in the water below. They then swim out to sea where they fledge. This Guillemot and chick were photographed on Great Saltee Island, Wexford in July 2009.
Limited edition 25 \ 25 remaining
Wishlist
Colour photographs are printed on premium Hahnemühle Lustre paper and mounted within bevelled, glacier-white Larson-Juhl mounts and backing boards.
Size: Print is 304mm x 203mm (12″"x8"). Outer mount is 406mm x 304mm (16"x12″"), allowing for a standard frame size.
Limited editions are signed by Eric Dempsey, numbered and limited to 25. Each print comes with a Certificate of Limited Edition.
For postage, our mounted prints are carefully wrapped within a glassine sleeve, tissue paper and ribbon, before being placed into strong, black glossy envelopes. Finally, they are sealed with our branded stamp and labels, making our mounted prints an ideal gift to yourself or someone dear to you.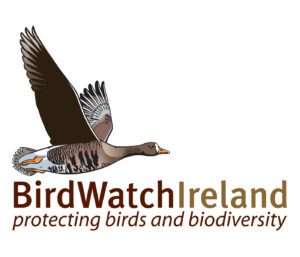 10% of all profits made on the sale of images will be donated to Birdwatch Ireland to continue their important conservation work throughout Ireland.
We offer FREE worldwide shipping. Each order is tissue wrapped and boxed using sustainable packaging. Find out more about our shipping costs and returns policy.
Delivery lead times
Ireland – 7 working days
UK – 7 working days
Europe – 2 weeks
USA / Canada – 2 to 3 weeks
ROW – 3 weeks
Please note the above lead times are guidelines and not definitive.
If you need a mounted print urgently, please email us and we will do our very best to turn your order around as quickly as possible.