Swallow
€95.00
Nothing lifts my spirit more than seeing my first Swallow of the year in spring. It is a sign of long days ahead and that summer is almost here. European Barn Swallows (to give them their full species name) undertake incredible migrations from Southern Africa, over the Equator and across the Sahara Desert to reach Europe each summer. As if this was not amazing enough, they not only return to their country of birth but also return to the exact barn or shed they were born in. In late summer, young birds set off alone to return south. These journeys inspired me as child and opened up a sense of wonder with the natural world which I am delighted to say, I still possess. Swallows are my favourite species in the world. This young bird was photographed in the Comeragh Mountains, Waterford in June 2020.
Limited edition 25 \ 25 remaining
Wishlist
Colour photographs are printed on premium Hahnemühle Lustre paper and mounted within bevelled, glacier-white Larson-Juhl mounts and backing boards.
Size: Print is 304mm x 203mm (12″"x8"). Outer mount is 406mm x 304mm (16"x12″"), allowing for a standard frame size.
Limited editions are signed by Eric Dempsey, numbered and limited to 25. Each print comes with a Certificate of Limited Edition.
For postage, our mounted prints are carefully wrapped within a glassine sleeve, tissue paper and ribbon, before being placed into strong, black glossy envelopes. Finally, they are sealed with our branded stamp and labels, making our mounted prints an ideal gift to yourself or someone dear to you.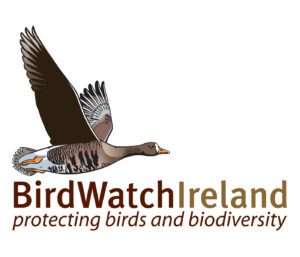 10% of all profits made on the sale of images will be donated to Birdwatch Ireland to continue their important conservation work throughout Ireland.
We offer FREE worldwide shipping. Each order is tissue wrapped and boxed using sustainable packaging. Find out more about our shipping costs and returns policy.
Delivery lead times
Ireland – 7 working days
UK – 7 working days
Europe – 2 weeks
USA / Canada – 2 to 3 weeks
ROW – 3 weeks
Please note the above lead times are guidelines and not definitive.
If you need a mounted print urgently, please email us and we will do our very best to turn your order around as quickly as possible.